We are a charitable organization that is dedicated to producing theatrical performances intended to entertain audiences in our local community and to encourage public appreciation of these arts.
Giving Back to our NIH Roots
An important aspect of our group is giving back to the community. BLT was founded in 1980 through the National Institutes of Health's (NIH) Recreation and Welfare Association. Though no longer apart of NIH, BLT stays true to our roots and continues to donate to NIH's charities including the Friends of Patients at the NIH, Patient Emergency Fund (PEF), Children's Inn, and Camp Fantastic. The PEF helps families cover unexpected expenses incurred while their family member is being treated at the NIH. The Children's Inn at the National Institutes of Health is a residential "place like home" for sick children and their families. Children come from across the country and around the world to stay together with their families in The Inn's healing environment while receiving groundbreaking medical treatments at the NIH, the world's leading biomedical research center. While the NIH takes care of the child's medical needs, The Inn tends to the child's heart, soul and spirit. Camp Fantastic lets kids be kids, through camps, financial assistance, and a community of support that lets them (and their families) know that they're not alone in their battle.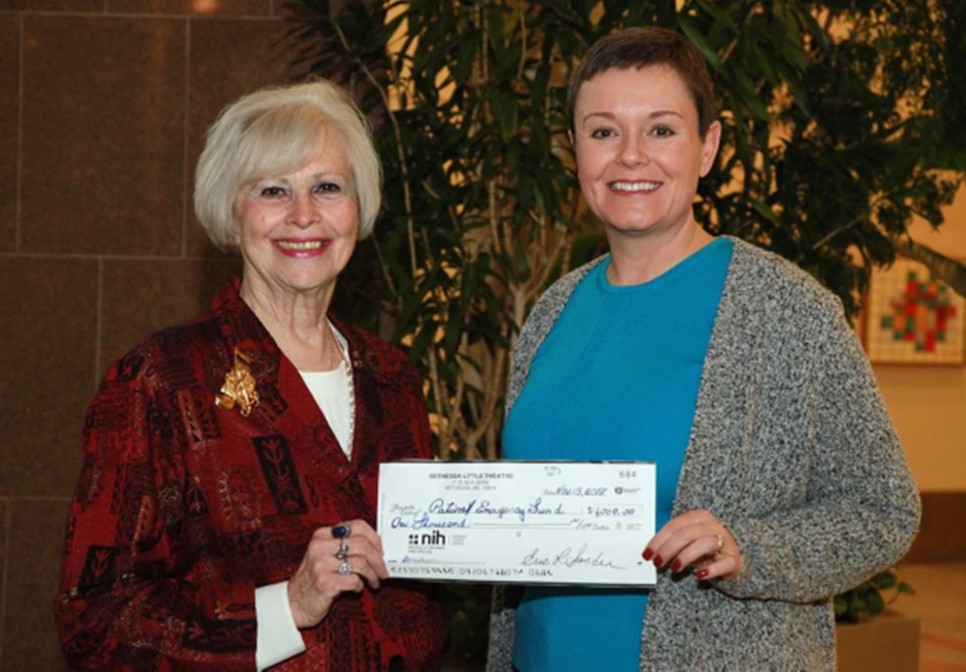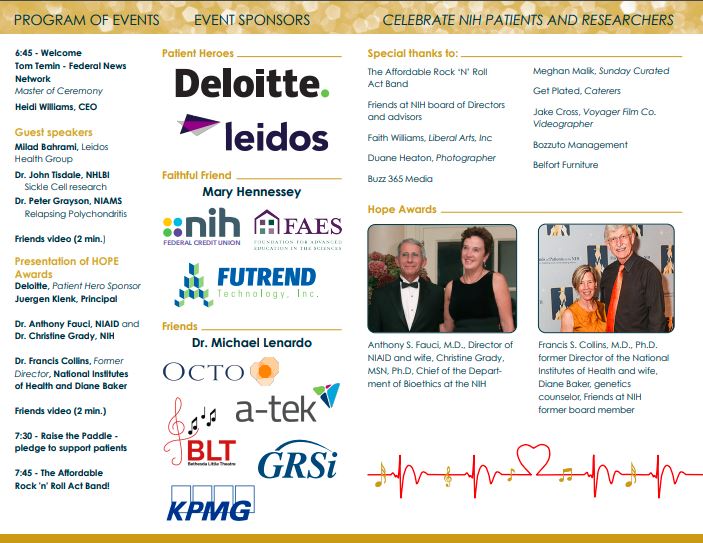 Granting Wishes
We were thrilled to work with AARP's Wish of a Lifetime, whose purpose is to grant life-changing wishes to older adults and inspire people to redefine aging in America. Helen Battle's wish was to perform in front of her family and with the help of the BLT "Holiday Dreams" cast, she sang a heartfelt rendition of "Because of You" to her husband and daughters.
Supporting Mental Health
We were honored to partner with Objective Zero www.objectivezero.org to bring you a virtual concert fundraiser. "Here Comes the Sun" aired via Zoom on Sunday, June 27, 2021 at 7:30pm, #PTSDAwareness Day. We continue to support the mission of Objective Zero to decrease veteran suicide during #SuicideAwareness month.
In order to bring musical theatre to those who are not always able to attend shows in person, we perform "roadshows" at senior living centers around the Washington Metro area. Roadshows are one-hour long versions of the stage show. They take place a month or two after the stage show closes and continue through the rest of the year.
Performing with BLT
All members are volunteers and new members are welcome at all times.
We try to produce one stage show each year. Our shows are usually original musical revues, compiled from Broadway, Hollywood, and American standards or contemporary music. Auditions are open and are usually held at the beginning of the year with rehearsals for two to three months following. In addition to cast members, we always need assistance with production staff. This includes stage and lighting crew, front of house staff and ushers, costume prep, and set construction. Directors, choreographers and musicians are also welcome to inquire about participation.
See our list of past performances here! If you're interested in performing with us, send us an e-mail or contact us through social media!